Tailor Your Salem Commercial Property to Tenant Needs
As a property owner, you understand that location is everything, and likely your most lucrative tenants understand this as well. But when it comes to accommodating the right types of clients and customers, not all commercial spaces are created equal. Adjusting a commercial property to suit tenant needs is something we specialize in at Wyatt Construction. We understand the importance of keeping projects timely and on budget to keep workflow at a maximum and your property in top condition.
Leaseholder Improvements on Your Terms
Our team has provided design-build services for professional offices and boutique storefronts to make them suited to particular business needs. Whether you're adjusting your commercial space to appeal to prospective tenants or support existing leaseholders, Wyatt Construction is here to help. Our access to a wide range of high-quality materials and furnishings empowers us to support tenants with specialized needs. Learn about our detailed design-build process and contact us today to start work on your project.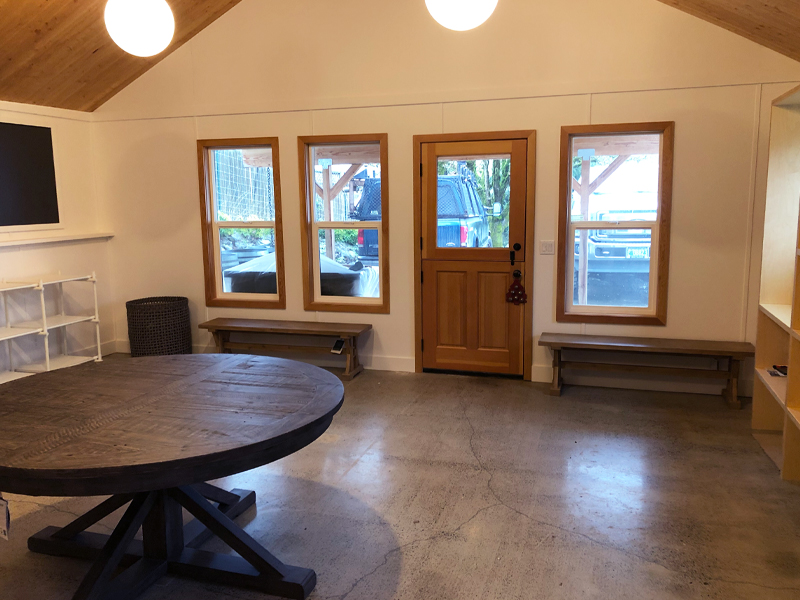 Your Tenant Improvement Questions Answered
Tenant improvements are coordinated adjustments made by tenants and property managers or owners to make a commercial space more suitable for the business needs of the tenant or prospective tenants.
For example, a standard office building may be in the perfect location for a dentist's office but lack the equipment and plumbing setup necessary to accommodate one. Likewise, a storefront's beautiful exterior might appeal to a law firm but need adjustments to provide private offices for every partner.
These sorts of construction jobs are just the type of projects we specialize in at Wyatt Construction.
This will depend on the circumstances of the improvements being made. Many tenants and landlords work out payment agreements or add rent adjustments into lease agreements in ways that benefit both parties in the long run. Rent discounts and turnkey service are also common practices depending on the nature of the tenant relationship.
A tenant improvement allowance is a common way to refer to an amount of money approved by a landlord to be spent on altering the rented premises of a commercial property.
Start Your Project Today
"*" indicates required fields